Walpole Street and Eglinton Street, Kew - New Acquisition
25 / 10 / 2021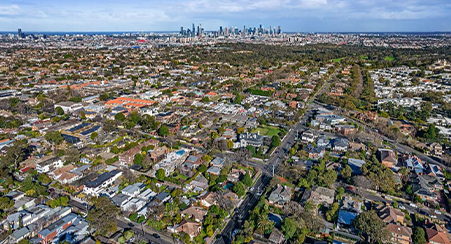 Carpe Group is excited to announce the acquisition of a significant parcel of land in the affluent suburb of Kew.
The proposed development will contain 27 generously sized 2 and 3-bedroom luxury apartments, all containing large private open spaces. Located on the corner of the prestigious Walpole Street and Eglinton Street, this 2,570m2 block enjoys an impressive 64m north-facing street frontage.
The elevated site is enhanced by northeast aspects, with stunning view lines to the Dandenong Ranges.
Further announcements on the project launch and construction commencement will be made in mid-2022.
There is a sense of purposes in everything we do at Carpe, with a strong emphasis on craftsmanship, details and finishes. We seek to enhance the living experience, delivering high-end quality spaces without compromise.
Close